What is Enterprise Mobility?
Enterprise Mobility is a term used to refer people, system or any technology that governs the management of mobile devices, wireless networks and other devices for a business. KOceanSoft, a software development company delivers an enterprise mobility solution to diverse Sri Lanka businesses.
KOceanSoft mobility specialists work with your business to create an enterprise strategy leveraging mobility across your customer base and employees. Our intelligent mobility framework identifies areas to create opportunities that further increase productivity and collaboration.
KOceanSoft Mobility offers an enterprise mobile framework that capitalizes on delivering bespoke and cloud-based solutions with support for all leading mobile platforms.
Why you need Enterprise Mobility for your business?
The evolution of Enterprise Mobility is moving more and more enterprises to work in more collaborative ways. Every public and private sector business are seeking to maximize digital communications to perform business tasks for.
Mobility solutions enable you to innovate faster to meet your business needs using advanced practices in application development.
Establish a foundation for the future
Defining a complete mobility roadmap helps to determine what works best for you in future and help you decide what next.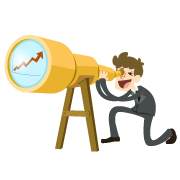 Aligned with your existing and future business outlook
All the platforms, architecture and components are aligned in order to avoid any conflicts that may occur in future for a seamless execution of the entire project.
KOceanSoft offers a comprehensive suite of services designed to help business with:
How can KOceanSoft help a business to move beyond applications with a successful mobile strategy?
KOceanSoft's Enterprise Mobility Services (EMS) provides comprehensive breadth and depth of innovative ideas across industries stemming from large heterogeneous global engagements. We help clients identify opportunities to realize path-breaking progression by capitalizing on our enterprise mobility framework. Leveraging our world-class mobile delivery methodology and proprietary materials, we will work with you to:
KOceanSoft enables secure access to data and applications across enterprises. Mobile Apps Development component deliver tools to plan, design, deploy, and maintain mobile applications. We build proof-of-concepts around emerging technologies and collaborate with enterprises to align specific to their needs.
Our comprehensive and robust testing framework helps enterprises reduce time to market value and achieve guaranteed success.
Mobile Application Management
We help enterprises adopt best practices and processes for mobile application deployment and maintenance. A truly global service delivery model that provides support for Mobility Services. Over a decade of recognized experience, best practices and proven methodologies across critical businesses. Better time to market due to integrated development team and collaboration. We can achieve your evolving mobility needs and give you the agility to differentiate your business with innovative mobile-based services.