Mobile Website Design & Development Solutions
Mobile Website Design & Development Solutions
Mobile Website Design & Development
Why should online web shops explore mobile website development for more business?
With more and more customers switching to mobile devices for browsing things and making purchases online, it's time for online shops to go the mobile way. Several statistics prove that a mobile compatible website has become essential to reach out to new potential customers.
An Sri Lanka Website Design & Development Company, KOceanSoft has the wide experience of developing website that are a reflection to your original website. Our mobile apps, be it Windows, Android or iPhone, helps you explore new opportunities and reach out to wider audience to make more business online.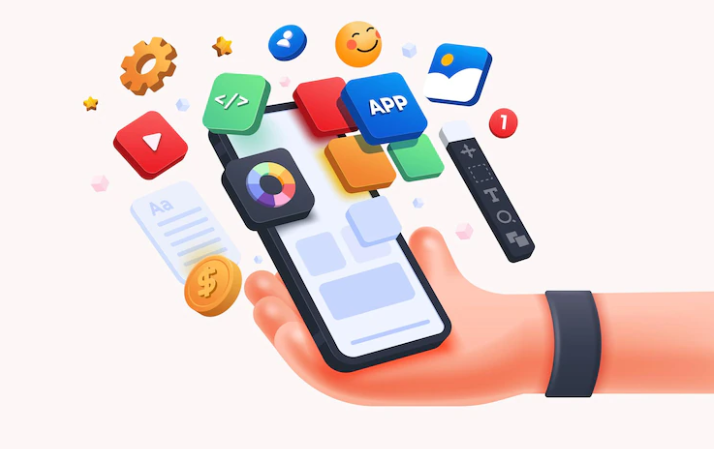 How is a mobile app beneficial to
your business?
People make more purchases if they find a good deal or greater discounts. Developing this by giving bigger offers to customers in real time so that shoppers can't resist them is a good way of retaining your audience.
Customers have an enhanced user experience as they get all they want in a one stop shop. Hence, showcasing products to customers in a way to boost customer interest will be beneficial to increase your ROIs.
Accessible from anywhere anytime with notifications
Easily access information from any part of the world. If there are offers and discounts to offer, make your customers aware of it by notifying them through the app. Irresistible offers always lure customers and you can increase your sales.
Speedy and Reliable customer Support
Customer support is easy through mobile apps. Developing the mobile app in a way to connect fast with customers, has sure shot benefits of increasing your brand value.
A mobile app is an easier way to promote your products and services. Instant display and quick feedback made easy for your business to reap great benefits.
How does KOceanSoft team help you with mobile apps to witness an Exponential Growth to your business?
Successful mobile websites are designed in a way to give your customers an enhanced user experience.
Easily navigated websites enable user to make quicker decisions. People spend only a couple of seconds on a website and so keeping this in mind, we try to remove clutter wherever required and after a careful and in-depth research, create pages that are simple yet influential to the customers. This reduces loading time of the website as well.
One of the unique mobile website features includes the ability to sync your Mobile Statistics with your Google Analytics account to obtain real time feedback such as number of visitors, most liked pages etc. Below mentioned are the additional features we provide:
Each design is unique as we are experts in customized Mobile Website Solutions. Therefore, no two mobile websites we ever design are similar. We are in the business of making you stand out of the crowd not mix with the crowd.
There is no point in building a mobile website if users are not aware of the existence of your mobile presence. As such, our mobile websites are search engine optimized for maximum visibility on search engines. KOceanSoft also offers a dedicated Digital Marketing team who can handle your mobile website's digital marketing.
At KOceanSoft, we have a very different work culture. We focus on quality and see that the new website reflects the true efforts and skills of our talented and dedicated team. We listen to you when you talk ensuring that we have your requirement and are confident that our delivery will not disappoint you. Our processes allow us to complete the mobile websites in a timely manner.